INDIVIDUAL
LEGACY GRANTS
Defeat MSA Canada special Individual Named Legacy Grants program enables donors to fund a scientific research, education or patient support grant and name the grant in their own name, in tribute to or in memory of a loved one. For a minimum level of $3,000, you can create a Defeat MSA Canada Legacy Grant, name it and establish your own criteria. Please email us: director@MSAcanada.ca, if you are interested in finding out more about this lasting gift.
THE SIONG-CHI LIN LEGACY GRANT FOR MSA RESEARCH AND PATIENT SUPPORT
The Siong-Chi Lin Legacy Grant (Gold) is named in honor of Dr. Siong-Chi Lin, a retired Mayo Clinic physician. Dr. Lin has spent more than 30 years, treating thousands of patients. He has devoted his entire life to helping others, from troubled youths in New York City to caring for those afflicted with sleep and mental disorders at Mayo. A few years ago Dr. Lin was officially diagnosed with Multiple System Atrophy (MSA). Because the public's attention is focused on more widely known diseases, Multiple System Atrophy is overlooked. MSA patients are confronted with a dim prognosis, lack the kind of patient support network that exists for patients with more common diseases and are left with few treatment options. The Siong-Chi Lin Legacy Grant received funds raised by Dr. Lin's son, Jeff, when he completed in the Philadelphia Marathon on November 19, 2017. All proceeds from Jeff's run in the Marathon were donated to the Siong-Chi Lin Legacy Grant for MSA Research and Patient Support.  If you wish to support the Siong-Chi Lin MSA Research and Patient Support Fund, please donate now!
THE JOSEPH GERARD FORTIER FUND FOR SLEEP AND MSA RESEARCH
The Joseph Gerard Fortier Fund for Sleep and MSA Research (Platinum) is specifically geared toward supporting promising research into sleep disorders and Multiple System Atrophy. Joe Fortier dedicated more than 25 years in sleep research and patient care before he was diagnosed with Multiple System Atrophy. Recent research has shown that there is a link between obstructive sleep apnea (OSA), REM behavior disorder (RBD) and the brain chemistry of MSA patients. Specifically, RBD is regarded as a likely early sign of MSA and possibly other synucleinopathies, a group of disorders characterized by abnormal accumulation of alpha-synuclein proteins in brain cells. Thus, detecting sleep problems could be a step toward earlier diagnoses. As a special tribute to Joe, as the founding inspiration for Defeat MSA USA, the Joseph Fortier Sleep and MSA Research Fund was established by Joe's extended family.  Please help clinicians explore this promising new research into the sleep-MSA connection by donating to this special research fund!
THE MIKE BOYLAN, SR. MSA SUPPORT FUND
The Oxford English dictionary defines a hero as "a person who is admired for his courage, outstanding achievements, or noble qualities."  Mike Boylan (RIP) was one man that exemplified those characteristics.  As business owner, community leader and a devoted family man, Mike showed us all the way we ought to live – with dignity, honor and a genuine respect for others.
Everyday, Mike was challenged just by living with MSA. In this vein, the Mike Boylan Fund (Silver) aims to help those who suffer now with Multiple System Atrophy, by funding patient support programs and research geared toward slowing the disease. Help us improve the quality of life now for those suffering so much from MSA!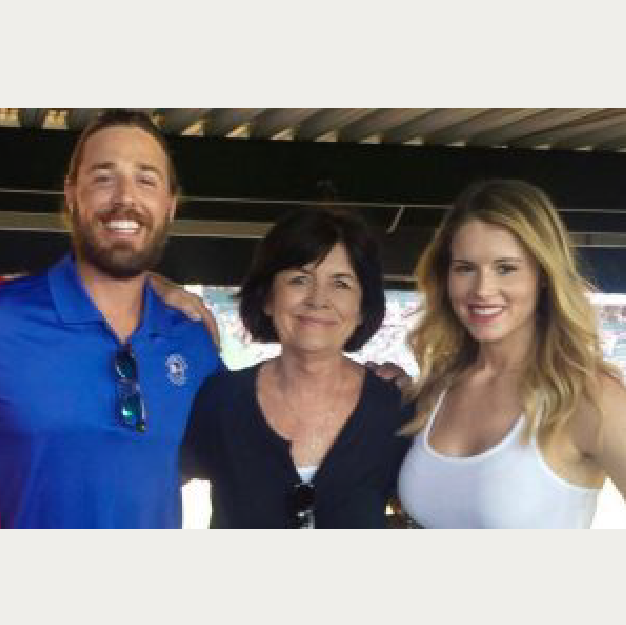 DEBBIE GRAHAM LEGACY FUND FOR CLINICAL MSA-C RESEARCH
If her friends and family had to choose one to word to describe Debbie, that word would be "selfless" – a personality trait that Debbie has demonstrated throughout her life.
Debbie graduated in 1977 from Longview High School (Texas) after being a member of the drill team. During her professional career, she has worn many hats while working for attorneys and the court house. Some of her favorite hobbies are playing backgammon, reading Sandra Brown novels and traveling. The Dominican Republic and Chicago figure high on her list of most favorite places.
Tragically, two years ago, Debbie was diagnosed with a horrible disease called Multiple System Atrophy, a rare and rapidly progressive neurodegenerative disorder. MSA resembles Parkinson's but patients with MSA experience more widespread damaging effects on the mind and body. There is currently no cure for MSA, no therapies known to slow its progression and very few drugs to manage its debilitating symptoms.
Since her diagnosis, Debbie's health has rapidly declined. She has trouble walking (and is now restricted to a walker), she has problems with speaking (her words are slurred and unrecognizable), and she has difficulty doing normal everyday activities, just to take care of herself. Yet, despite this everyday struggle, she has remained in good spirits and continues to fight, with her husband Larry, standing by her along with the constant support of her two children, Whitney and Taylor.
The Debbie Graham Legacy Fund for Clinical MSA Research (Bronze) in partnership with Defeat MSA USA was established by Debbie's children and family to support promising clinical research into new therapies, in the hope of finding medications that can truly help those suffering with Multiple System Atrophy now.
THE THOMAS SHIELS HYMAN FUND FOR MSA
Thomas Shiels Hyman took his time joining our family.  Born in Glasgow, Scotland on October 14, 1961, he spent almost 10 months in the comfort of our mother's womb before he decided it was time to get a move on and join the Hyman brood which consisted of his two sisters (Debra and Janice) and brother (Bill).
And join us he did. Tenacious, smart, driven, smart-assed, and ever so loving, Thomas could be a hammer in a velvet glove.  He was the baby in the family and in typical baby-of-the-family fashion let us know he was smarter than all of us. And in some ways, he was, but of course, we wouldn't admit that.  The challenge to lead the conversation at the Hyman family Thursday night dinners was legendary, Thomas tended to nose out the competition.
In the summer of 2018, Thomas began to have some challenges with balance and walking.  The list of symptoms he experienced would grow until October 2019, when he was diagnosed with MSA (Multiple System Atrophy). This disorder eventually overtook his body, walking and speaking became more and more difficult.In August, 2020, Thomas was admitted to a long term care home so that he could receive 24 hour care.  He continued to have complications, but we never lost hope.  Thomas was always one of the strongest people we knew both mentally and physically.  His passion, love of life and family and an insane level of curiosity leaves us at a loss to understand how this could have happened to him.Thomas went to the hospital for complications related to MSA in early January, but his condition improved shortly and we were looking forward to him returning to his home.  Unfortunately, he contracted COVID and developed pneumonia, which ultimately led to his passing on February 4, 2021.
He was 59 years old.We are establishing the Thomas Shiels Hyman Fund for MSA in loving memory of our brother, son, father and partner, and know he would have strongly supported it.  There is much still to learn about MSA and the level of support for patients and their families is sadly lacking.  We hope to raise money in Thomas's name to change that.
THE DOUGLAS BETTENHAUSEN FUND FOR RESEARCH AND MEDICAL EDUCATION
The Douglas Bettenhausen Fund for Research and Medical Education (Gold) was established by Doug's family in his memory and in honor of his work in pharmaceutical medical education.
Doug was first and foremost a father, husband, son, brother, and friend who lived his life by Biblical principles.  He is remembered for his athleticism, his smile, his quick wit and his laughter.  Doug was also a Doctor of Pharmacy (PharmD) whose career was devoted to educating medical professionals on the proper use of drugs to treat disease.  He passed away at age 50, after a long and determined battle against MSA.  During his journey, Doug was frustrated by the lack of a diagnostic tool specific to MSA, the lack of effective treatment, and the scarcity of knowledge about the disease within the medical community.  The Doug Bettenhausen Fund for Research and Medical Education will contribute to desperately needed research and education.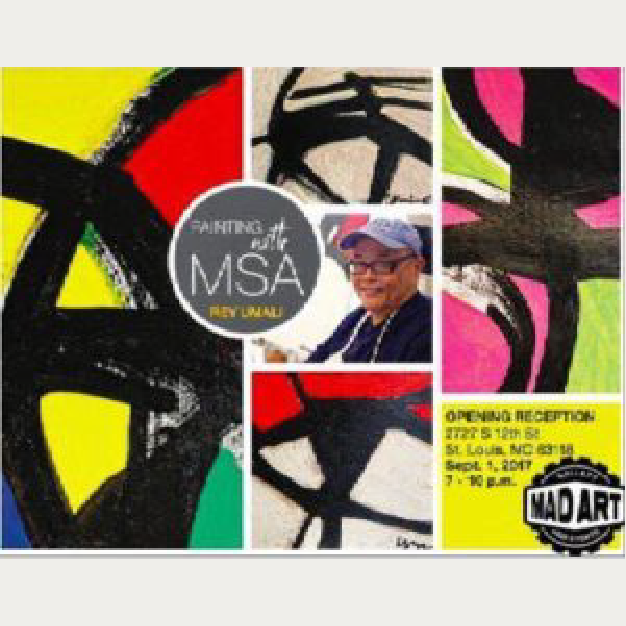 THE REY UMALI FUND FOR MULTIPLE SYSTEM ATROPHY
The Rey Umali Fund (Silver) is named for 57-year old Rey Umali who had MSA.  Rey was born in the Philippines in 1960. After his family moved to the United States, he grew up in Saint Louis, Missouri. He attended Truman State University, studying graphic design and marketing. Umali worked in the graphic arts field for more than thirty years. He received numerous awards including the American Graphic Design Award, the Arrow Award, the Quill Award and the Printing Industries of America Award. While pursuing a Master's in Fine Arts at Fontbonne University, Rey was diagnosed with Multiple System Atrophy. At that point, Rey decided to dedicate all his energies to raising money to support those affected by MSA! Despite the challenge of living with a progressive and fatal disease, Rey spent 8-9 hours a day in the studio painting. He painted over 100 pieces – from large colorful abstracts to smaller more detailed ones.  Rey's guiding motto now was: "If there's a will, there's a way."  For more information on Rey and his art, please visit his art page: Painting with MSA.  And if you are interested in acquiring a piece by Rey, please email us: director@MSAcanada.ca  
Sadly, Rey passed away. We extend our condolences to his dear wife Angela and to his family. Help us continue his legacy by donating in his honor.
THE CHARLENE SOLEAU MSA PATIENT ADVOCACY FUND
Charlene Soleau (RIP) was a rare breed. Truly, it could be said that Charlene was a woman for all seasons: business owner, caregiver, social activist, mother, grandmother, great-grandmother and even spiritual mentor! Charlene devoted her entire life to helping others in need, even while battling the beast of MSA herself. The Charlene Soleau MSA Advocacy Fund (Bronze) honors Charlene's life-long commitment to supporting people suffering with rare diseases, particularly those with MSA and other related neuro-degenerative disorders. To find out more about Charlene and how MSA affected her personally, please watch this short video "It's All in Your Head"
THE SUSANA SCHNARNDORF FUND FOR MSA
Susana Schnarndorf is a world champion triathlete and six time Ironman winner. She developed Multiple System Atrophy in her mid-40's.  At 48 years old, she competed and won a silver medal in the 2016 Rio Paralympics as a swimmer on behalf of #TeamBrasil.  Susana continues to defy the odds – training, competing and staying positive, challenging herself to surpass her personal best, despite the enormous toll of MSA. The Susana Schnarndorf Fund for MSA (Silver) is dedicated to medical research and supporting poorer patients in less developed regions of the world.  In particular, the fund aims to help those MSA patients in Brazil and Latin American countries. A film about Susana's life and experiences with MSA was completed in 2018. North America's premiere was in April 2019 at the prestigious Atlanta Film Festival. Click here to see the trailer for this amazing film.
Donate Now to Support the Susan Schnarndorf MSA Fund!
DENISE RAE CRYDERMAN-WILLIAMS FUND FOR MSA BRAIN RESEARCH
Denise Rae Cryderman-Williams, 60, passed away December 21, 2016. Based on a cumulative series of seemingly unrelated but relentless medical issues beginning in 2011, Denise was finally diagnosed with Multiple System Atrophy on February 29, 2016 (Leap Day). She continued the fight to remain strong, both physically and emotionally, but with no cure and limited palliative options, Denise succumbed to the "storm raging in my body" less than 10 months after receiving the clinical diagnosis.  Known by all as a compassionate and giving person, her immediate family did not hesitate in the decision to donate her brain to the Brain Research Network for the research that might eventually help others so afflicted. It also provided the definitive diagnosis of this debilitating neurodegenerative orphan disease. According to the report from Mayo Clinic's Neuropathology Laboratory in Florida, Denise was  afflicted with not one, but both types of MSA (MSA-C and MSA-P).
Denise was born on January 2, 1956 at St. John Hospital in Detroit but, due to her father's occupation at the time, spent most of her pre-school years in northern Ohio–both Toledo and Fremont. The move back to Michigan in 1961 allowed Denise to attend the Fraser public schools from grades K-12 with graduation from Fraser High School in 1974. Part-time enrollment at Macomb Community College from 1974-1978  focused on business management and fashion merchandising. In 1985 Denise resumed her studies at MCC and earned her Associate in Arts degree in 1987.
A fast worker with a strong work ethic, Denise was never unemployed after her entry into the work force at age seventeen while still in school. She initially worked as a well-paid cashier for the former Farmer Jack Supermarket chain, both before and after graduation from high school.  A brief stint at a high-end women's clothing shop and many years as a full-time Mary Kay cosmetics consultant were a "good fit" but eventually gave way to management positions at JoAnn Fabric & Craft stores. Given Denise's creative sewing talents, strong work ethic and gifted management skills, she did well in the stressful world of retail sales. However, she often voiced her need for "me time" alone at home working on treasured sewing and craft projects to recharge for the next day.
In addition, Denise's genuine compassionate and giving nature toward others found another outlet as a dedicated part-time Weight Watchers instructor and modest role model for those, like herself, who always had a few pounds they wanted to shed. In that role, she became an expert on food and nutrition and healthy eating habits.  Denise loved her flock and they loved her!  Given the approximately 20-year relationship, it was hard for her to leave her Weight Watchers family when worsening medical issues made it difficult, then impossible, to orchestrate her weekly Saturday morning WW class.
Her physical decline was doubly difficult as Denise had been physically active for most of her life in fitness facilities, competitive running events and short- and long-distance bicycling activities with family, friends and like-minded others. She was survived by husband Billy Williams; parents Sandra Studebaker and Raymond Cryderman; daughter Diane; step-children: Amber and Dale; granddaughters: Dakota, Lexi and Charlotte. She was preceded in death by her brother Curtis Cryderman (1963-2004) and by Robert Kosen (1949-2012), her previous husband of almost 20 years.
The Denise Rae Cryderman-Williams Fund (gold) was established by her mother Sandra Studebaker, in loving memory of her daughter, Denise.
ANNE MARIE BRADY FUND FOR MSA RESEARCH
Anne Marie Brady (8 May 1949 – 19 July 2020) was a kind, patient and generous woman, with a beautiful, infectious smile that could brighten up any room. Always interested in helping others, she spent her career as a nurse and then a teacher. Anne Marie saw the good in everyone and made friends everywhere she went. She loved her husband and three children dearly. Becoming a grandmother to two baby girls was one of her greatest joys in life. Her family and friends will always cherish memories of her love of holidays, knitting, baking, reading, games, and being surrounded by loved ones.  
Anne Marie was diagnosed with MSA in January 2018. She maintained her positivity throughout her courageous battle with this illness. The Anne Marie Brady Fund for MSA Research was established by the Brady  family, in their loving memory of Anne Marie. Her family hopes this fund will lead to more awareness of, and new discoveries in the treatment of, MSA.
DAVID EDEY FUND FOR MSA RESEARCH
David edey asked every neurologist he met if there was a designated fund for MSA research. He was ill and thinking of a better future for others.
David is lovingly remembered by family and friends as a generous man with a can-do approach to life. He joyfully embraced his roles as husband, father, granddad, son, public servant, friend and volunteer. He was heartbroken to learn that MSA would take his life before he reached the age of seventy but he was determined to live every remaining moment as fully as possible.
David was only 66 years old when MSA took him on January 10 2019. This fund was started with money from his estate. He would be so pleased to know that people were adding to a fund for MSA research in his name.
BEVERLY RUNDLE WOOLCOCK FUND FOR MSA RESEARCH
1956-2021
It is with heavy hearts that we announce the passing of Beverly Rundle-Woolcock on January 4, 2021.
Beverly was born on December 10, 1956 in Iroquois Falls, ON.
She was much loved and will be greatly missed by her loving husband, Barry, of 45 years; sister Deidre; sisters-in-law Brenda (Terry) and Betty; and nieces, nephews, and many friends. She was predeceased by her parents.
Beverly grew up in Portage La Prairie, MB and moved to BC where she met the love of her life, Barry. Beverly worked for various companies throughout her lifetime before retiring to Summerland, BC.
Beverly had many hobbies and likes which included crochet, long walks, camping trips, and their dogs.
She loved to sing and sang with the Handel Society of Music Choir. She appeared with them in concert with the VSO and renowned soloists, performing Handel's "Messiah" at White Rock at Christmas time. She did six performances over three years to sellout crowds. She also performed with the cast of Gilbert & Sullivan for two years in the play, "Mother Goose". She loved playing the piano at Dr. Andrew Pavilion and volunteering for the Summerland Health Auxiliary Thrift Shop where her contagious laugh was loved by everyone.
GARNEAU FAMILY LEGACY FUND/FOND DE LA FAMILLE GARNEAU
Fond de la Famille Garneau pour la Recherche de l'AMS et la Connaissance de la Maladie / Garneau Family Legacy for MSA Research and Awareness
Valérie Garneau
La famille Garneau c'est toujours impliqué dans le monde funéraire canadien d'où l'importance pour eux que cette page soit bilingue./ The Garneau family has always been involved in the Canadian funeral world. It is important for them to help others in the community, throughout Canada.
Depuis 2 ans les médecins cherchent pourquoi ma santé se détériorait rapidement.  En mars 2020, 4 jours avant la pandémie, le diagnostic tombait. Après avoir éliminé plusieurs maladies, enfin nous avions trouvé, c'est l'atrophie multisystemisée, une maladie très rare mieux connue par son acronyme l'AMS. Je suis une mère de famille très impliquée dans tous les causes de mon milieu. J'ai été la première présidente de la Corporation des thanatologues du Québec. J'ai toujours travaillé plus de 50 heures par semaine comme directeur de funérailles et j'ai complété un diplôme universitaire Je suis incapable de demeurer inactive longtemps. Mais cela à beaucoup changer.
Je ne sais pas combien de temps il me reste à vivre. Comme je le répète, il n'y aura pas de miracle pour moi, mais je peux et je veux aider les autres. Si je peux aider une seule personne, un seul conjoint, un seul enfant, mes objectifs de vie seront atteints.
For the past 2 years, the doctors have been looking for reasons why Valérie's health was deteriorating rapidly. In March 2020, 4 days before the pandemic, the diagnosis was established. After eliminating several diseases, the doctors concluded that the diagnosis was Multiple System Atrophy, a very rare disease better known by its acronym MSA. Valérie  is a mother who is very involved in many causes in my community. She was the first woman to become president of the Corporation des thanatologues du Québec. She always worked more than 50 hours a week as a funeral director and has completed a university degree. Now, all that has changed, she is unable to remain active for long. Her life has changed significantly.
Speaking about her condition, Valérie explained: « I don't know how much time I have left to live. As I said, there will be no miracle for me, but I will and want to help others. If I can help one person, one spouse, one child, my life goals will be achieved. »
André Garneau, 1948-2020:  Advocate of l'AMS/MSA
André est l'oncle de Valérie.  Complice de son père depuis l'enfance, il a toujours été proche de la famille.  Décédé le 11 septembre 2020, d'un arrêt cardiaque, l'épouse et les enfants de cet ancien militaire ont décidé en sa mémoire de supporter la fondation vaincre l'AMS pour aider sa nièce.  André aurait désiré que la recherche continue et qu'un médicament soit trouvé pour aider dans cette horrible maladie.
André is Valérie's uncle. Close to her father since childhood, he has always been very connected to his family. He passed away on September 11, 2020, of a cardiac arrest. The wife and children of this airforce veteran decided, in his memory, to support the foundation fighting MSA to help his niece. André would have wished for research to continue and a drug to be found to help conquer this horrible disease.
ADELENE MCGILLIVARY FUND FOR MSA RESEARCH
Adelene McGillivary (picture with husband Royce), age 77, of Westville, Nova Scotia, passed away on Thursday, December 3, 2020 in the Palliative Care at the Aberdeen Hospital.
Born in Westville, January 5, 1943, she was the daughter of the late Joseph and Doris (Bramwell) Partington.
Adelene was employed at The Co-Operators Insurance for 22 years. She was a member of St. Bees Anglican Church where she was in the choir. Upon retirement, Adelene joined the Glasgow New Horizons Band and Pictou County Brass and Reed Band where she played flute. She was also a member of Westville Seniors Club.
Adelene is survived by her husband of 49 years Royce; sister Joyce Marcipont ; and brother Robert (Sandra) Partington; nephews Michael and Donald and several cousins.
Besides her parents, she was predeceased by brother-in-law Leonard Marcipont.
Donations may be made to Defeat Multiple System Atrophy Canada, 3041 Dougall Avenue, Windsor, Ontario, N9E 1S3.
If you wish to include us in your bequest, we propose some of this language for your attorney's consideration. Upon your request, we can add your name and/or a memorial statement to our bequests page.
After fulfilling all other specific provisions, I give, devise and bequeath ____% of the rest, residuary and remainder to Defeat MSA/Vaincre AMS Canada, a registered charitable organization (Number: 758784284RR0001) with offices at 3041 Dougall Avenue, Windsor, Ontario, Canada, N9E 1S3. This gift shall be used as the board of directors determines the need is the greatest.
[or replacing the last sentence with this:"This gift shall be used for the sole purpose of research, education or patient support as the board of directors designates."]
I give, devise and bequeath $___, ___% or _____ [name specific asset] to the Defeat MSA/Vaincre AMS Canada, a registered charitable organization (Number: 758784284RR0001) with offices at 3041 Dougall Avenue, Windsor, Ontario, Canada, N9E 1S3. This gift shall be used as the board of directors determines the need is the greatest.
[or replacing the last sentence with this: "This gift shall be used for the sole purpose of research, education or patient support as the board of directors designates."]
In the event of the death of any of the beneficiaries, I give, devise and bequeath ____% of the rest, residuary and remainder to the Defeat MSA/Vaincre AMS Canada, a registered charitable organization (Number: 758784284RR0001) with offices at 3041 Dougall Avenue, Windsor, Ontario, Canada, N9E 1S3. This gift shall be used as the board of directors determines the need is the greatest.
[or replacing the last sentence with this: "This gift shall be used for the sole purpose of research, education or patient support as the board of directors designates."]
If you wish to bequeath your donation to Defeat MSA/Vaincre AMS Canada, a registered charitable organization (Number: 758784284RR0001) with offices at 3041 Dougall Avenue, Windsor, Ontario, Canada, N9E 1S3, you may earmark it for patient and caregiver support, medical education, public awareness or scientific research (or divide your bequest into a part of each). Please see our page on Legacy Grants, if you wish to name your bequest after yourself or someone else. If you have questions, please call us: 586.246.1475 or email us: director@MSAcanada.ca
OUR NEED IS DIRE, OUR CAUSE IS URGENT. AND OUR FIGHT IS JUST BEGINNING!
LOOKING FOR OTHER WAYS TO GET INVOLVED?
JOIN THE MOVEMENT TO #DEFEATMSA
Follow us on social media
Follow us on social media